Trekell Mop Artist Brushes for Watercolor, Acrylic, and Oil Painting - Short Handle
Our Mop Brush is the perfect tool for creating beautiful washes and blends in your watercolor, acrylic, or oil paintings. The bristles are ultra-soft with little snap, allowing you to create smooth, even strokes without damaging delicate paper or canvas. With its short handle, this brush is easy to control and maneuver, making it ideal for both large and small-scale projects. Whether you're a professional artist or just starting out, our Mop Brush is a must-have for any painting kit.
Versatile brush that works with all media including acrylic, watercolor, oil, enamel, ink, and gouache paint
Synthetic and vegan-friendly bristles that are soft, smooth, and absorbent, and will not shed
Ideal for creating washes, blending colors, and achieving soft, delicate effects in your artwork
Short handle design offers precise control and is comfortable to use for extended periods of time
Available in 6 different sizes to suit your specific needs and preferences.
Unlock your creativity today with the versatile Mop brush! Add it to your art supplies and experience the smooth blending and washes it can create across all media.
View full details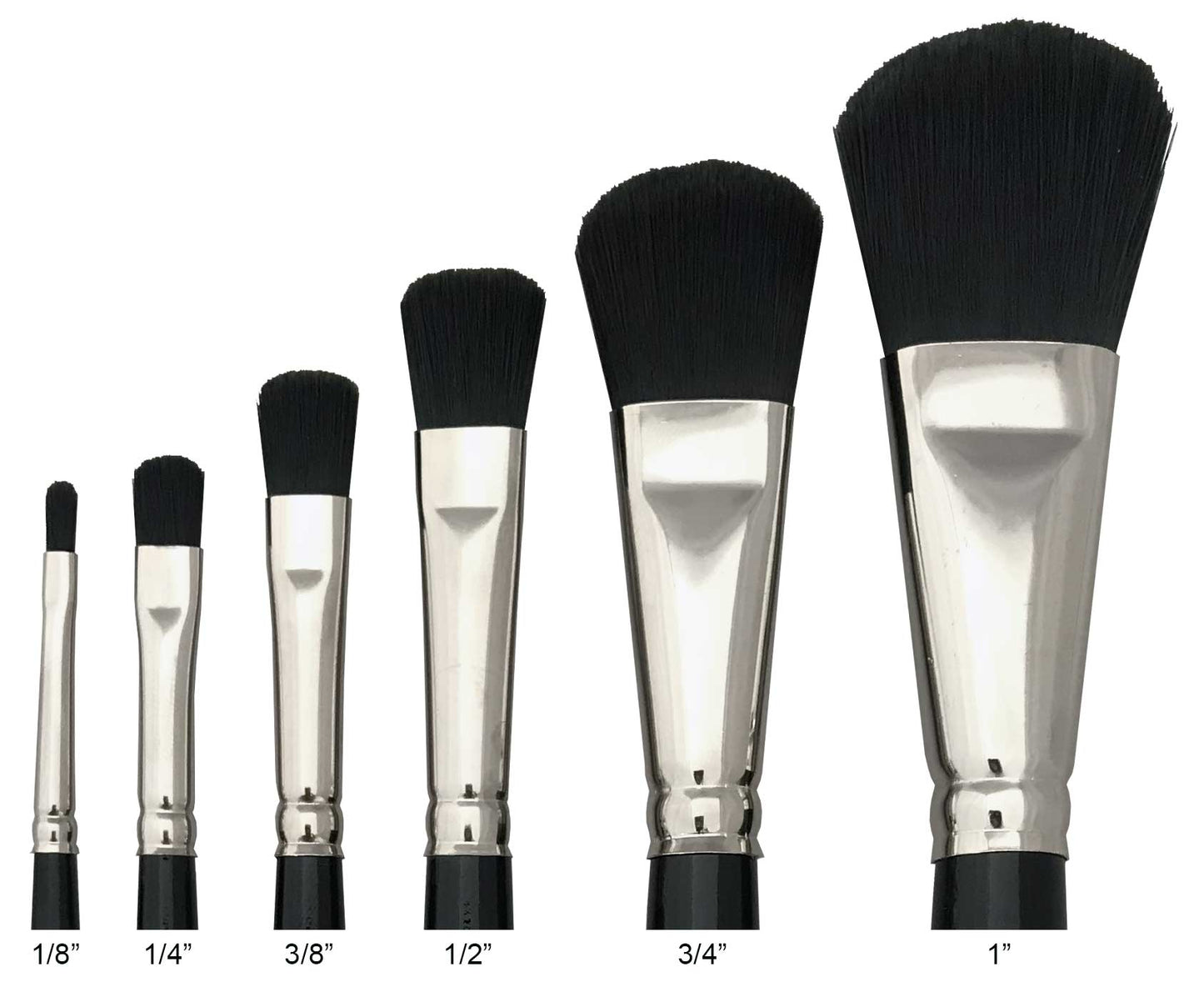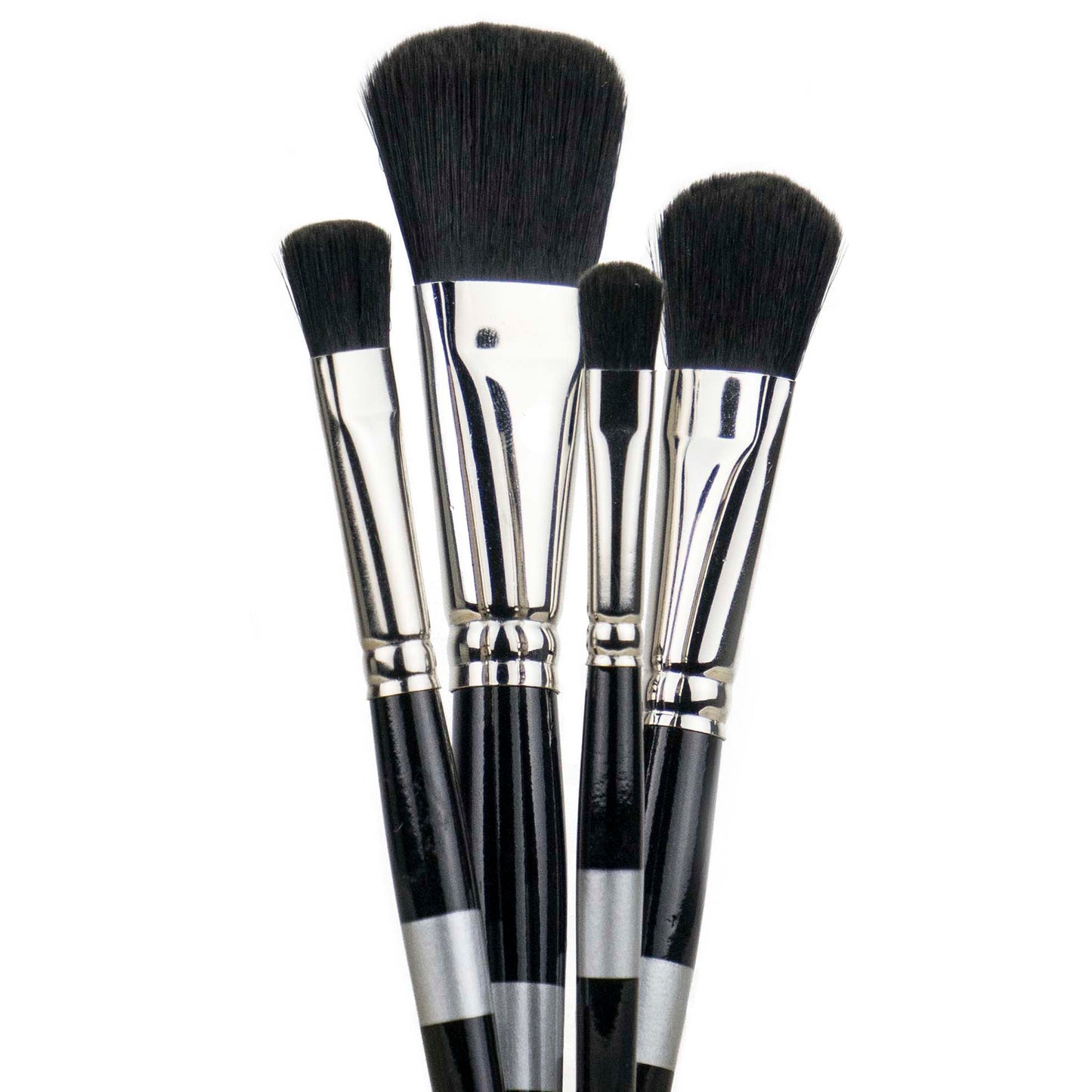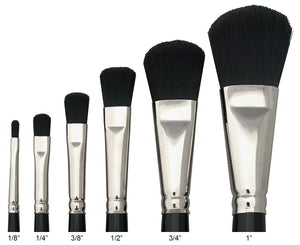 Oval Mop - 6000 Series
Made from synthetic bristles, an oval mop's head shape is ideal for applying gold leaf and other decoupage techniques. It also excels at blending media and softening areas that haven't yet dried. This brush is on a short handle.
| Size | Width | Length | Price | | Quantity |
| --- | --- | --- | --- | --- | --- |
| 1/8" | 1/8 | 5/16 | $6.60 | | |
| 1/4" | 1/4 | 3/8 | $8.80 | | |
| 3/8" | 3/8 | 1/2 | $11.55 | | |
| 1/2" | 1/2 | 5/8 | $15.18 | | |
| 3/4" | 3/4 | 1 | $25.36 | | |
| 1" | 1 | 1 1/4 | $38.78 | | |
| 1/8" - 1" | Complete | Brush Set | $95.64 | | |
Trekell Mop Artist Brushes for Watercolor, Acrylic, and Oil Painting - Short Handle
Oval Mop - 6000 Series
Trekell Mop Artist Brushes for Watercolor, Acrylic, and Oil Painting - Short Handle
Oval Mop - 6000 Series
Trekell Mop Artist Brushes for Watercolor, Acrylic, and Oil Painting - Short Handle
Oval Mop - 6000 Series
Trekell Mop Artist Brushes for Watercolor, Acrylic, and Oil Painting - Short Handle
Oval Mop - 6000 Series
Trekell Mop Artist Brushes for Watercolor, Acrylic, and Oil Painting - Short Handle
Oval Mop - 6000 Series
Trekell Mop Artist Brushes for Watercolor, Acrylic, and Oil Painting - Short Handle
Oval Mop - 6000 Series
Trekell Mop Artist Brushes for Watercolor, Acrylic, and Oil Painting - Short Handle
Oval Mop - 6000 Series