Trekell Oil Primed Linen Panel - 1/8" Hardboard


Create stunning oil paintings with Trekell's Oil Primed Linen Panel mounted on durable 1/8" hardboard. The linen is Claessens Linen #13, a portrait-grade, fine weave material, which has been coated with 1 layer of Zinc White / Titanium White and bound in linseed oil for the perfect oil painting surface. The linen is adhered to the hardboard substrate with Beva Film, ensuring that there is no flex in the linen due to the solid backing. This provides a sturdy and reliable surface for your oil paintings.
Premium 1/8" tempered hardboard
Coated with Golden GAC100 to protect against warping and ensure archival quality
Features Claessens Linen #13, a portrait-grade fine weave linen for optimal paint adhesion
Oil-primed linen with 1 layer each of Zinc White and Titanium White bound in linseed oil for a smooth painting surface
Adhered to substrate with Beva Film for a secure bond and no linen flex
Lightweight design for easy transport and storage
Ideal for oil painting techniques
Proudly made in the USA
Order your Oil Primed Linen Panel today and experience the exceptional quality of our products. Each panel is made in the USA with the highest standards of craftsmanship and attention to detail.
WARNING: Drilling, sawing, sanding or machining wood products can expose you to wood dust, a substance known to the State of California to cause cancer. Avoid inhaling wood dust or use a dust mask or other safeguards for personal protection. For more information go to www.P65Warnings.ca.gov/wood
Share
View full details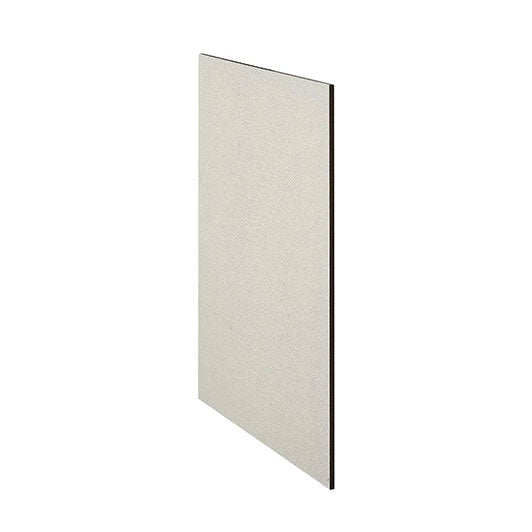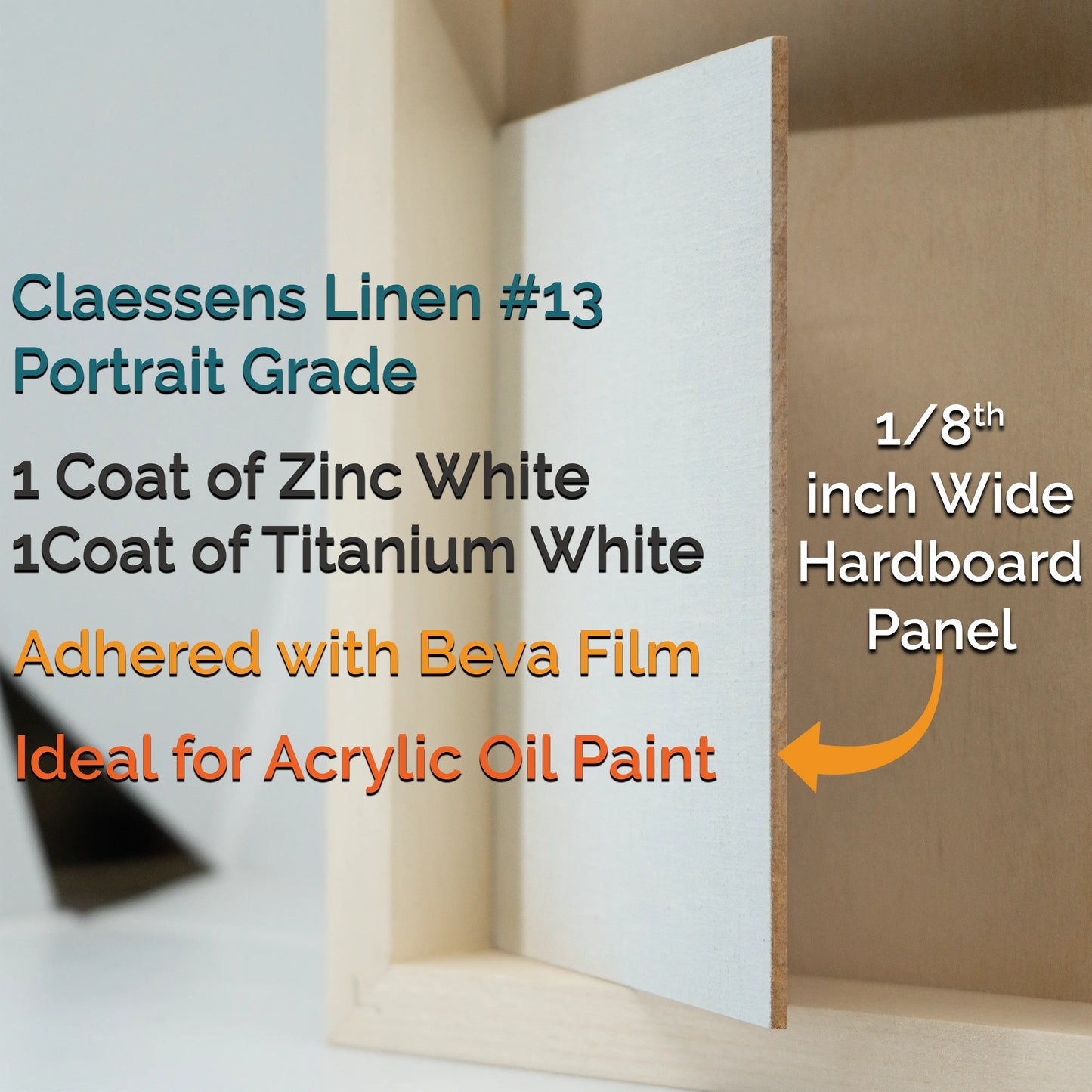 | Description | Size | Profile | Price | | Quantity |
| --- | --- | --- | --- | --- | --- |
| Oil Primed Linen - Hardboard | 4" X 6" | 1/8" | $12.94 | | |
| Oil Primed Linen - Hardboard | 5" X 7" | 1/8" | $15.82 | | |
| Oil Primed Linen - Hardboard | 6" X 8 " | 1/8" | $19.59 | | |
| Oil Primed Linen - Hardboard | 8" X 10" | 1/8" | $27.55 | | |
| Oil Primed Linen - Hardboard | 9" x 12" | 1/8" | $34.18 | | |
| Oil Primed Linen - Hardboard | 11" x 14" | 1/8" | $45.23 | | |
| Oil Primed Linen - Hardboard | 12" X 12" | 1/8" | $43.47 | | |
| Oil Primed Linen - Hardboard | 12" x 16" | 1/8" | $54.51 | | |
Trekell Oil Primed Linen Panel - 1/8" Hardboard
Oil Primed Linen - Hardboard
Trekell Oil Primed Linen Panel - 1/8" Hardboard
Oil Primed Linen - Hardboard
Trekell Oil Primed Linen Panel - 1/8" Hardboard
Oil Primed Linen - Hardboard
Trekell Oil Primed Linen Panel - 1/8" Hardboard
Oil Primed Linen - Hardboard
Trekell Oil Primed Linen Panel - 1/8" Hardboard
Oil Primed Linen - Hardboard
Trekell Oil Primed Linen Panel - 1/8" Hardboard
Oil Primed Linen - Hardboard
Trekell Oil Primed Linen Panel - 1/8" Hardboard
Oil Primed Linen - Hardboard
Trekell Oil Primed Linen Panel - 1/8" Hardboard
Oil Primed Linen - Hardboard