Trekell Round Floater Panel - Circle Wooden Canvas + Frame

Elevate your artwork with the Round Floater Panel, a unique round wood canvas that combines the beauty of a frame-like design with the simplicity of a single wood piece. Crafted with utmost precision, this professional-quality panel offers a sturdy and durable surface for your artistic expressions. Its floating design creates a captivating illusion, making your artwork stand out. Suitable for a wide range of mediums, including oil, acrylic, watercolor, and more. Choose from a variety of sizes to accommodate your creative vision.
3/4" Thick Raw Baltic Birch - B/BB Grade: Crafted from the highest quality Baltic Birch, this floater panel offers exceptional thickness for a sturdy and durable foundation.
Gap / Route - 1/4" Wide: The panel features a precise 1/4" wide gap or route that enhances the frame-like appearance and adds visual interest to your artwork.
Frame - 1/2" Wide: With a 1/2" wide frame, this floater panel provides a distinct and stylish border that accentuates your artwork.
Pre-sanded with 180 grit sandpaper: The panel comes pre-sanded with 180 grit sandpaper, ensuring a smooth and even surface for your creative endeavors.
Seal and prime with product of your choice: Customize your painting surface by sealing and priming it with your preferred product, allowing for optimal paint adhesion and longevity.
Versatile for any media: Whether you work with oil paint, acrylic paint, watercolor paint, ink, enamel paint, gouache paint, encaustic paint, pencil, pastel, charcoal, or even pyrography, this panel is suitable for all media when properly prepped.
Keyhole in back for hanging: The convenient keyhole in the back allows for easy hanging without the need for additional framing or hardware.
Made in the USA: This floater panel is proudly made in the USA, ensuring quality craftsmanship and supporting local artisans.
Available in 4 sizes: Choose from a range of sizes to suit your artistic needs and create stunning masterpieces.
* Please note the frame and gap add 1 1/2" to the overall dimension of the panel.  Example: An 8" Round Floater Panel has an 8" canvas /painting surface, but the gap and frame bring the overall dimension to 9 1/2".
WARNING: Drilling, sawing, sanding or machining wood products can expose you to wood dust, a substance known to the State of California to cause cancer. Avoid inhaling wood dust or use a dust mask or other safeguards for personal protection. For more information go to www.P65Warnings.ca.gov/wood

View full details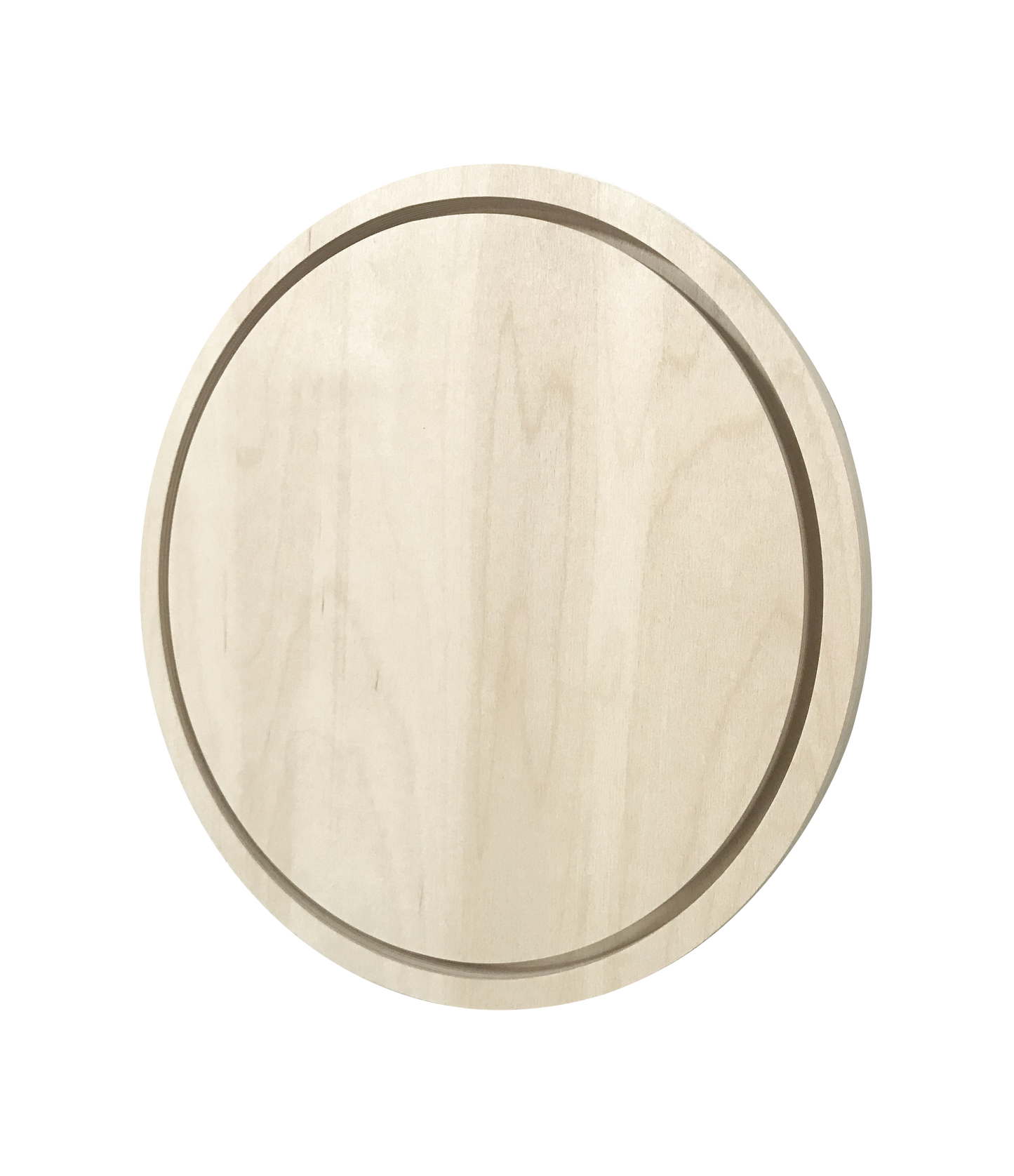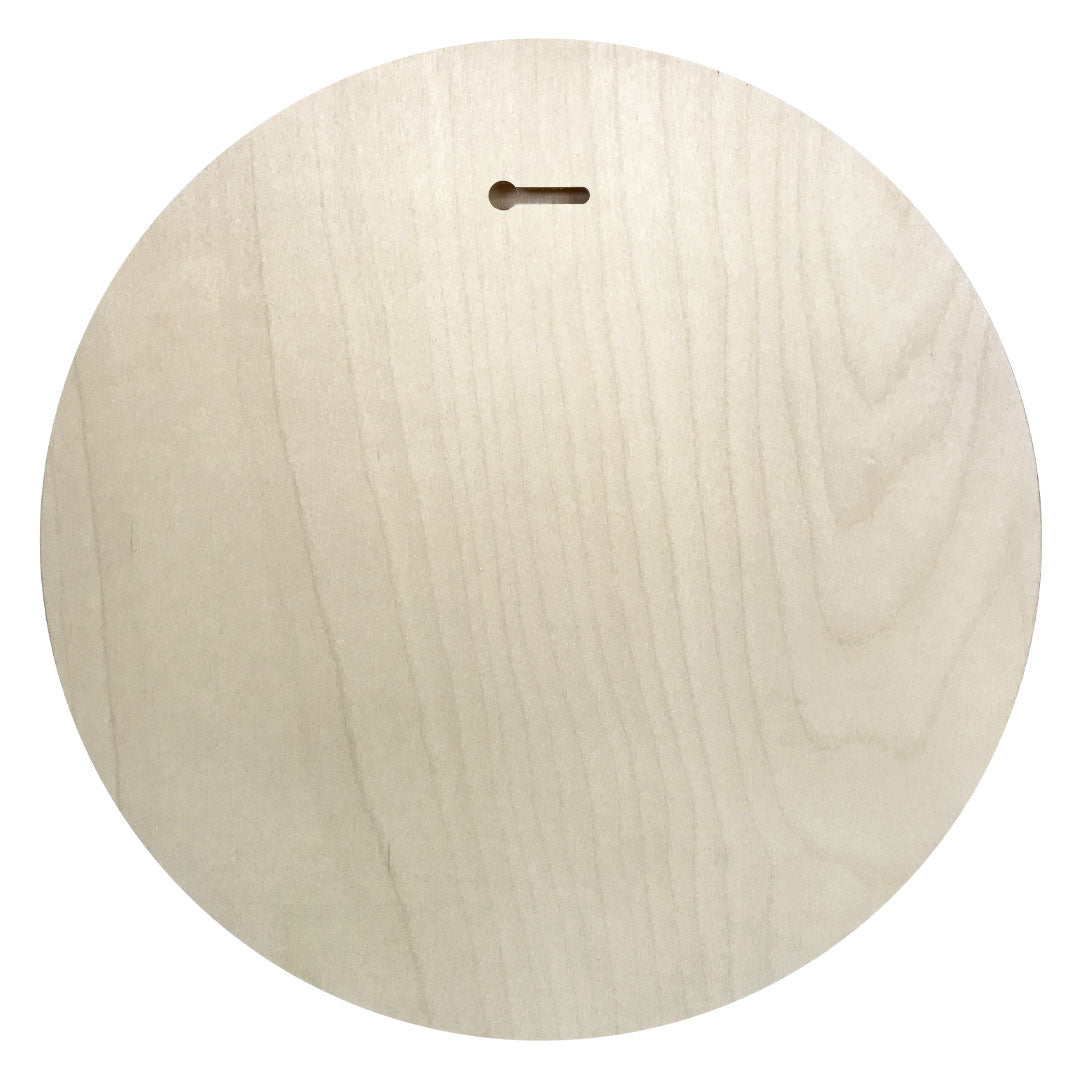 | Description | Size | Diameter | Profile | Price | | Quantity |
| --- | --- | --- | --- | --- | --- | --- |
| Raw - Baltic Birch | 5" | 6 1/2" | 3/4" | $14.33 | | |
| Raw - Baltic Birch | 6" | 7 1/2" | 3/4" | $16.11 | | |
| Raw - Baltic Birch | 8" | 9 1/2" | 3/4" | $25.30 | | |
| Raw - Baltic Birch | 12" | 13 1/2" | 3/4" | $38.16 | | |
Trekell Round Floater Panel - Circle Wooden Canvas + Frame
Trekell Round Floater Panel - Circle Wooden Canvas + Frame
Trekell Round Floater Panel - Circle Wooden Canvas + Frame
Trekell Round Floater Panel - Circle Wooden Canvas + Frame